Note: you left PayPal before completing your donation.
We Give Because We Have Been Given To
This home was built with CFO funds near Chimoio, Mozambique and given to three orphan sisters whose parents had died of HIV. Houses like this are needed by many who have suffered from HIV or the recent cyclones. In order to keep costs down, these houses are very simple, made of burnt bricks and cement which are quite sturdy. They have a cement floor and a door. They are a welcome improvement over the mud homes which are threatened every rainy season and were destroyed during the cyclones.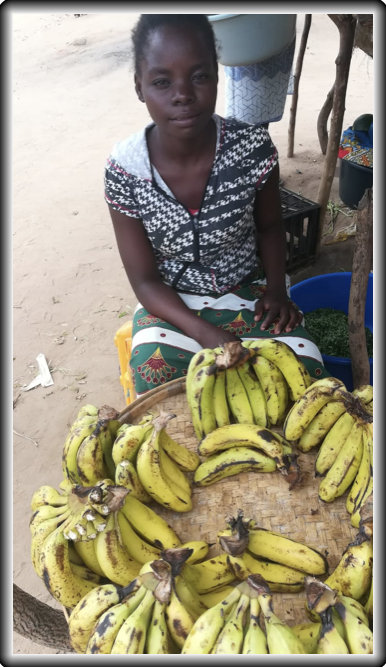 Another home like this was needed by Melita, a young mother who started her own business selling charcoal and fruit after being given a small micro-loan. She had been living in her grandfather's house which collapsed during the cyclone and which she rebuilt and patched with mud again and again. She provided the land and Grace Center built her home.
These stories remind us of the staggering inequities in the world. Grace Center near Chimoio was created by Renuka Jeyanayagram and is run by 3 Mozambican nationals who have established a presence and enhanced the community, providing wells, produce from the gardens, literacy classes, food for children and more. They identified the three sisters mentioned above, Melita and others who need homes. Since 2016 they have built 11 homes and funded many building repairs and projects for local families. CFO-MOZ is very happy to raise and contribute funds for this home-building.
Want to join us? You may make an online donation of any amount to CFO below and it will go towards this need. If donating by check, please feel free to include a note indicating that your gift is being made for "Homes for those in need".
Thank you for your support!
Online Donation
Contributions by Check may be sent to:
Caring for Orphans - Mozambique
35865 Calle Nopal
Temecula, CA 92592
Please Note:
Caring For Orphans – Mozambique is tax-exempt as a charitable organization by the Internal Revenue Service under section 501(c)(3) of the IRS Code. Your gifts are deductible for income tax purposes. You will receive a statement at the end of the year documenting your contributions. This statement will support your deduction for income tax purposes.