Board of Directors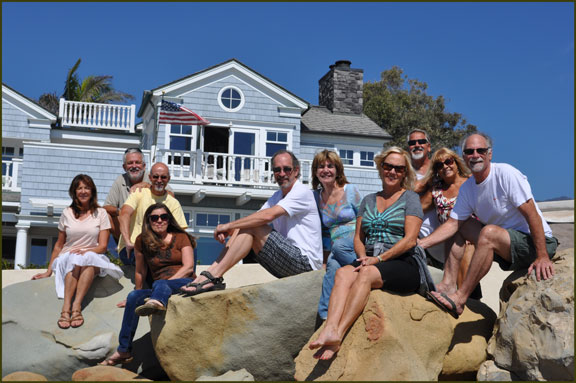 Patrick Buttes - President

Pat is the Chief Executive Officer of Petra Polymers and Onyx Concrete Coatings, companies involved in the manufacturing and application of advanced concrete coating systems. He graduated from California State University, Long Beach with a B.A. in Philosophy and a Master of Divinity from Talbot School of Theology. He is the founder also of Classic Faith Ministries. He enjoys tennis and biking as hobbies.

David W. Zimmerman – Chief Operations Officer

David is a partner in a local CPA firm located in Anaheim, California. His professional services focus on tax exempt organizations, trust and estate planning, trust administration and business tax planning. He graduated from California State University Long Beach with a B.S. in Business Administration in 1978. David has served as a member on a number of for profit and nonprofit organizations. He has traveled extensively in Europe, Asian countries, and the South Pacific. His hobbies include biking and skiing.

Susan Mitchell – Vice President

Susan is an elementary school teacher in Wildomar, California. She works with second and third grade students with an emphasis on art and social studies. She graduated from UCLA with a degree in Anthropology in 1972. She received a multi-subject credential from Chapman University in 1997. She has owned her own business, volunteered in church related organizations and worked with children in a variety of capacities. She has traveled extensively in Europe, the Middle East and Africa. Her hobbies include travel, reading and photography projects.

Ian Smith – Secretary

Ian is the father of three grown children. He graduated from Cal State Los Angeles with a B.A. and Oklahoma State with a M.S. in Applied Behavioral Studies. He is a retired teacher and a recent recipient of a transplanted heart. He has traveled extensively around the world and in Africa.

John Mitchell – Chief Financial Officer

John is the Chief Financial Officer of a business specializing in commercial lending. He graduated with a Bachelors Degree from California State University at Long Beach. He also graduated from Talbot Theological Seminary with a Masters Degree in Biblical Studies. He has pastored two churches and has operated his own business with his wife Susan. John enjoys reading and loves the outdoors, especially practicing the ancient art of traditional archery.

Sheila Buttes

Sheila is the Chief Financial Officer of Petra Industrial Polymers and CPS Southwest, Inc., companies involved in the manufacturing and application of advanced concrete coating systems. In her off time, she enjoys cooking, gardening, boating and biking with her husband. She and her husband Pat Buttes have four children and live in Yorba Linda, California.

Cheryl Zimmerman

Cheryl is a Professor Emerita from the Department of Modern Languages and Literatures at California State University, Fullerton where she specialized in teaching English as a foreign or second language. Her former students work as teachers of English in colleges, adult schools, universities and on the mission field, both in the US and abroad. Cheryl and David have been married over 40 years and live in Anaheim Hills, California; they work with several non-profits and share the hobbies of traveling, skiing and biking.

Victoria Smith

Vicki is the mother of three children and graduated from Oklahoma State University with a B.A. in teaching. Currently, she is a third grade teacher. She has traveled extensively in Asia, Africa, and Europe. She has served her community through the Downey Assistance League and worked in various other capacities in her community and church.

Christopher Falcioni

Chris has been happily married for thirty years to his wife Elaine. He and his wife have raised three sons who all played and excelled at a variety of sports from youth through college and are all serving the Lord. He comes from a large Italian family and was one of eight children. He attended Life Bible College and has enjoyed working with and teaching the Bible for more than twenty years to all ages of youth and adults. He is currently the General Manager of a new car dealership in Southern California. He enjoys studying the Bible, watching and playing sports, tinkering with collectible cars and enjoys his two granddaughters Kai and Mia.

Elaine Falcioni

Elaine graduated from California State University Long Beach in 1979 with a B.A. degree in Recreational Therapy. She worked with the handicapped at Rancho Los Amigos Hospital in Downey, California. She became a stay-at-home mom after giving birth to three sons. She has been involved in youth ministry at her church for over twenty years. She had been involved in fundraising for sports booster clubs during her children's high school years. Her hobbies are going to the gym, following all different sports, spending time with family, friends and her two granddaughters.