Board of Directors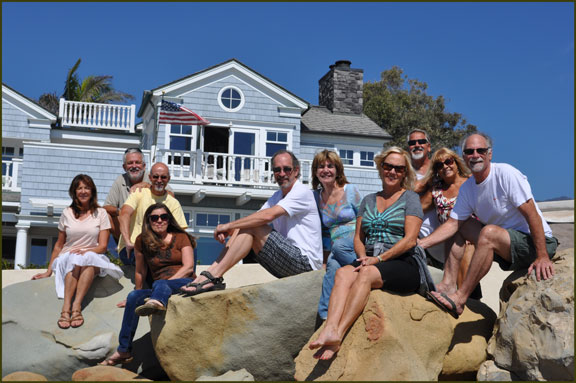 Patrick Buttes - President

Pat is the Chief Executive Officer of Petra Polymers and Onyx Concrete Coatings, companies involved in the manufacturing and application of advanced concrete coating systems. He graduated from California State University, Long Beach with a B.A. in Philosophy and a Master of Divinity from Talbot School of Theology. He is the founder also of Classic Faith Ministries. He enjoys tennis and biking as hobbies.

David W. Zimmerman – Chief Operations Officer

David is a retired CPA. His professional services focused on tax exempt organizations, trust and estate planning, trust administration and business tax planning. He graduated from California State University Long Beach with a B.S. in Business Administration in 1978. David has served as a member on a number of for profit and nonprofit organizations. He has traveled extensively in Europe, Asian countries, and the South Pacific. His hobbies include biking and skiing.

Susan Mitchell – Vice President

Susan recently retired from several decades of teaching in the private and public sectors. She currently does private tutoring. She has a BA from UCLA, a teaching credential and a Master's in reading instruction. She has had her own floral design business, volunteered in church related organizations and worked with children in a variety of capacities. Some of her passions include involvement and ministry in her local church as well as reading, gardening (on their 2 acre farm), Bible study, community involvement and travel. She has been to Mozambique nearly 20 times visiting their daughter and staying in close touch with our partners there. She feels blessed by her connection to our Mozambican leaders and children and the connections with our donors here. It is a major thrust of her life. She and John have 4 grown children and recently a first born granddaughter arrived and is capturing their attention.

John Mitchell – Chief Financial Officer

John is a retired corporate accountant who is now developing a Permaculture farm in the wine country of Temecula. He graduated with a Bachelors Degree from California State University at Long Beach. He also graduated from Talbot Theological Seminary with a Masters Degree in Biblical Studies. He has pastored two churches and has operated his own business with his wife Susan. They are the parents of four adult children. When not engaged with farm duties, John enjoys reading and practicing the ancient art of traditional archery.

Sheila Buttes

Sheila retired in 2012 from an administrative role in a company owned by her husband Pat. She held that position for over 25 years and continues to review financial statements and remains connected. She is involved in ministries through her church and in her community. She and her husband have 4 adult children and 7 grandchildren. She enjoys family, tennis, and Pickleball. She also does therapy work with their certified Therapy Labradoodle named Kelsea.

Cheryl Zimmerman

Cheryl is a Professor Emerita from the Department of Modern Languages and Literatures at California State University, Fullerton where she specialized in teaching English as a foreign or second language. Her former students work as teachers of English in colleges, adult schools, universities and on the mission field, both in the US and abroad. Cheryl and David have been married over 40 years and live in Anaheim Hills, California; they work with several non-profits and share the hobbies of traveling, skiing and biking.

Victoria Smith

Victoria Smith spent her career teaching in the public school system, as well as tutoring students and mentoring new teachers. She has a bachelor's degree in Liberal Arts as well as teaching credentials in regular and special education. She is an active member of her community, volunteering with The Assistance League, Delta Kappa Gamma, The Girl Scouts, and other local nonprofit groups. When not spending time with her six grandchildren, Victoria likes to read, bake, ride her bike, travel, and camp. After a trip around the world as a college student, Victoria was drawn to helping those in need. This led her to become involved with Caring For Orphans Mozambique, where she is the secretary for the board.